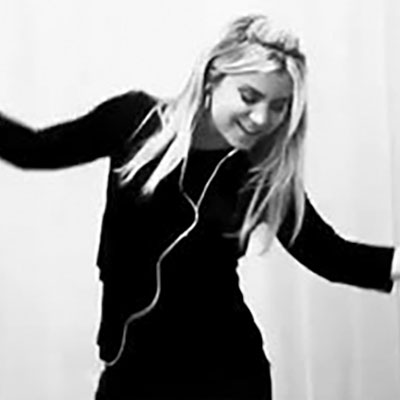 Amy Bishop not only wears the hat as WRR's midday host, but also as the marketing manager.
Prior to returning to Dallas, Amy was the arts and culture beat reporter for Houston's NPR affiliate and announcer at the former classical music radio station. As an award-winning journalist, her stories could often be heard statewide and nationally on Texas Standard and NPR's Here & Now.
She started her career in radio at the age of 19 as a student DJ for KNTU at the University of North Texas, eventually working her way up to the Program Director position by her senior year. Amy graduated with a German degree, but had her sights set on continuing her radio career after college and worked in various capacities at a mixed bag of radio stations in the Dallas/Fort Worth area. Her other radio experience includes working as a reporter/anchor/airborne traffic reporter for News Radio 1080 KRLD and as a reporter/anchor for the Texas State Network. Prior to leaving for a job in Houston in 2012, she was WRR's midday host and earned a spot on the City of Dallas' Wall of Honor for two years in a row. She is thrilled that things have come full circle by having the opportunity to share her love of classical music with WRR's listeners.
In addition to classical, Amy's musical tastes are broad. She is a self-proclaimed Beatlemaniac and a bona fide Anglophile, loving all things British. She often describes herself as a coffee-addicted crazy cat lady who loves to dance. She is a regular contributor to Arts and Culture Texas Magazine and an ardent advocate for supporting arts and cultural organizations.